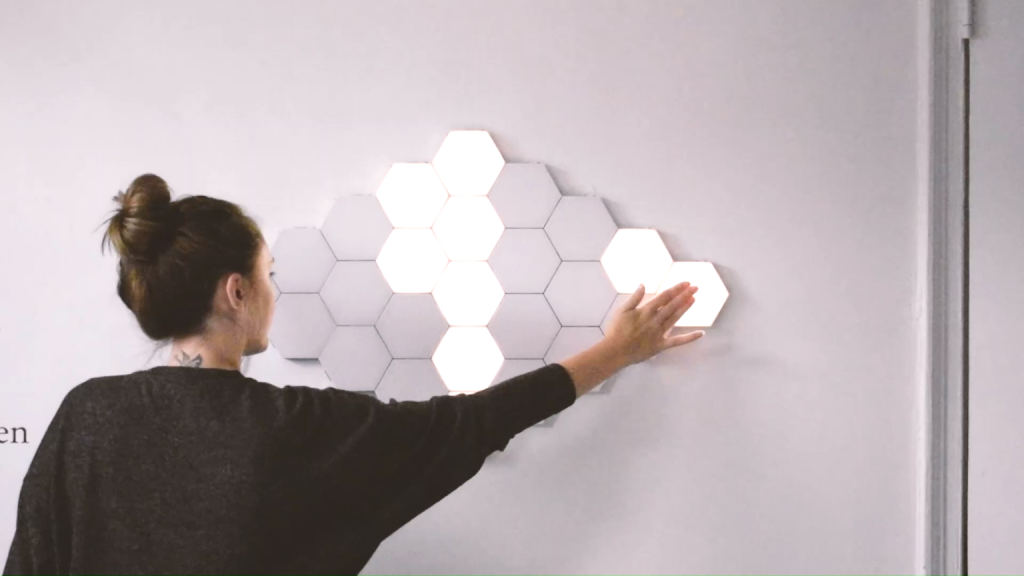 An original British product in the lighting industry, Polygon is the world's first modular touch wall light fixture. The story began initially with a product design project by James Vanderpant at the University of Brighton in 2015 in a way that accomplishes a big crowd funding success on Kickstarter.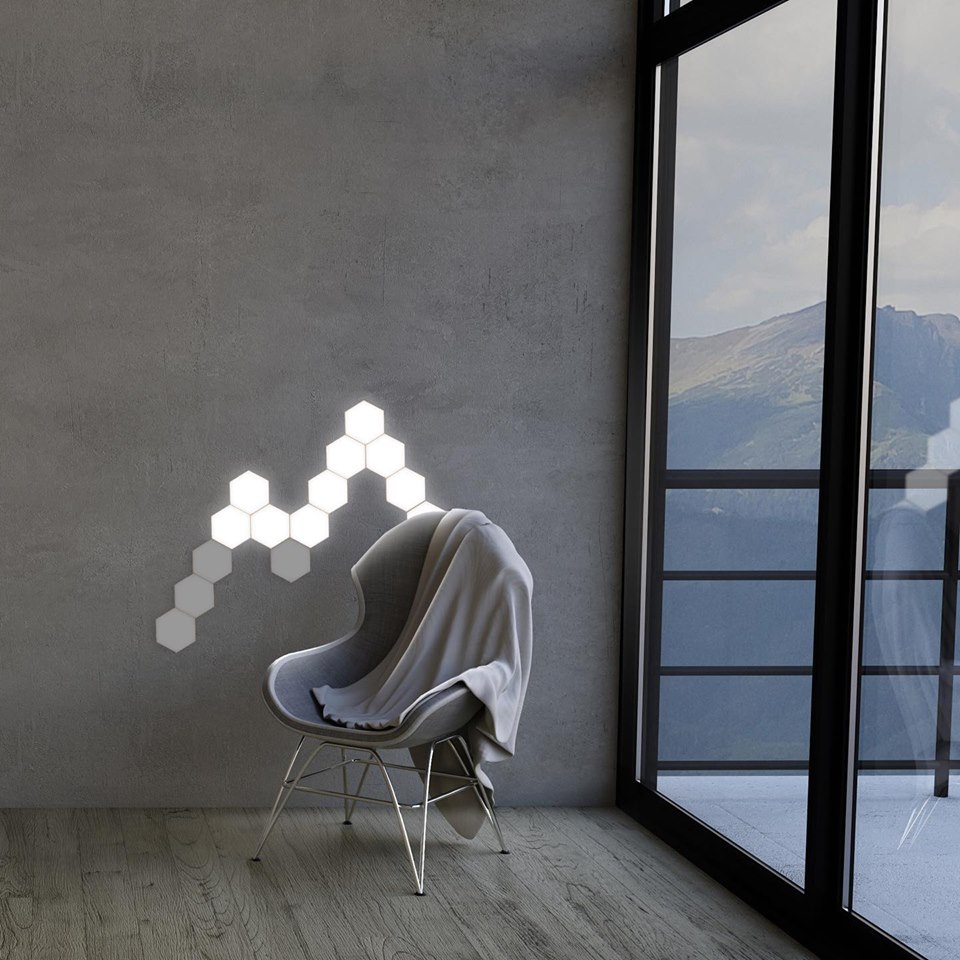 This incredible product offers a lot of versatility and options into your space; all you have to do is be creative and fun. It comes in a shape of hexagonal magnetic tiles that allow you to create your own design on the wall, making it a great modular element.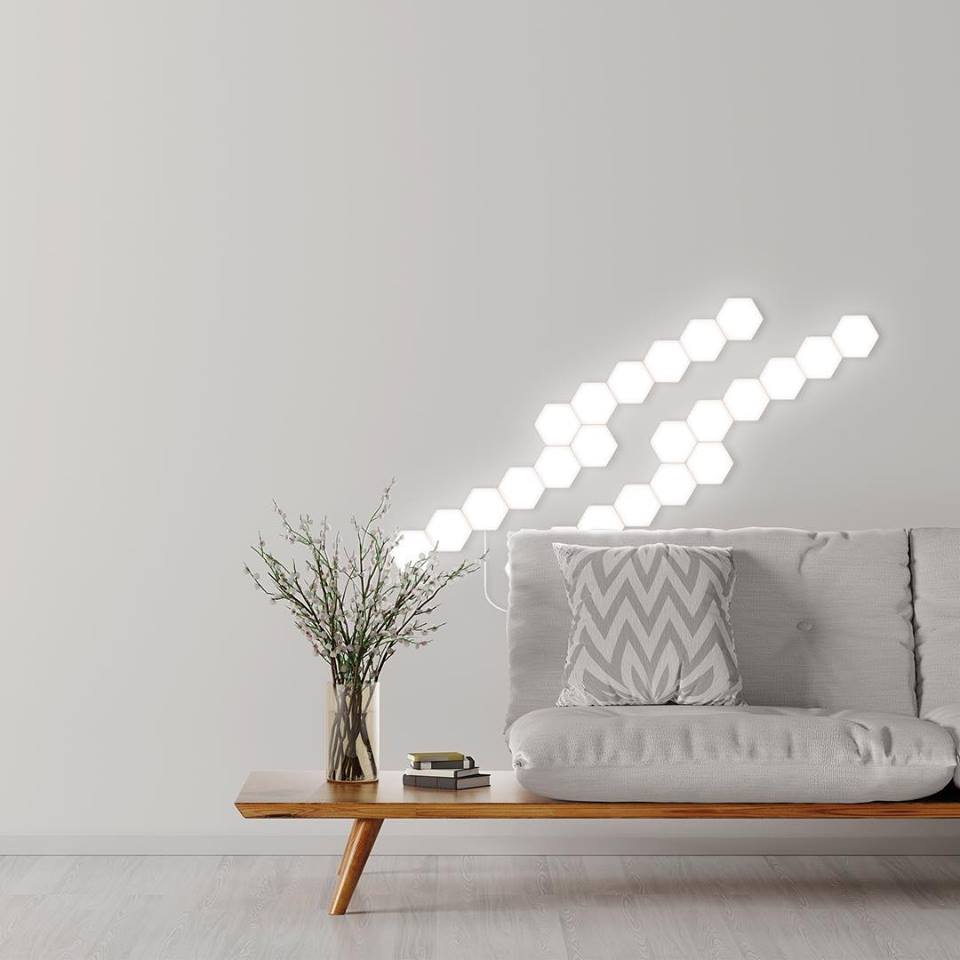 The wall attachment can be made by sticky pads that come with the package or by nails. The modules can easily be attached together through magnetic edges and conduct electricity between each other.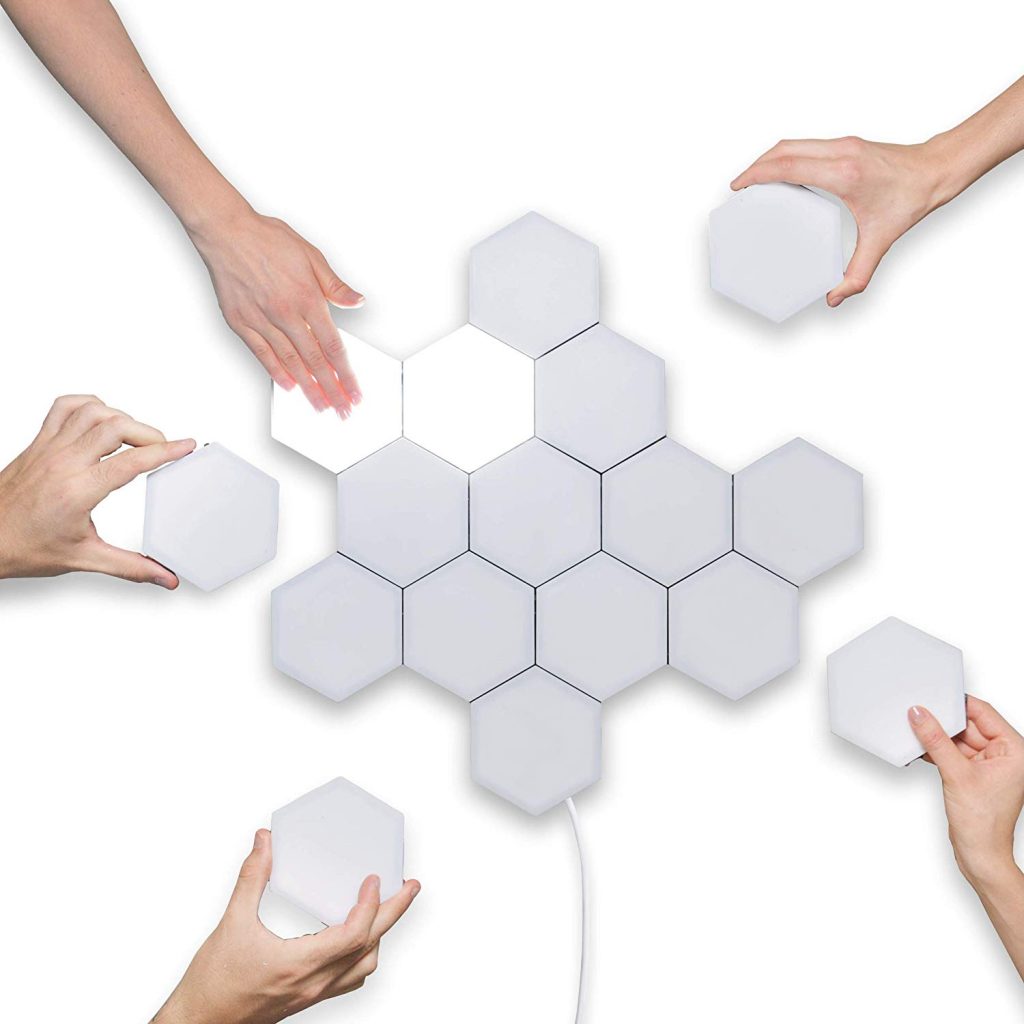 It uniquely gets activated by a simple touch and a swipe; just walk your hand through those magic light tiles to build your environment mood and to customize your lighting level. Available in cool or warm tones, Helios Touch fits perfectly into bright or relaxing rooms.  Everyone can be an artist with this dynamic wall art.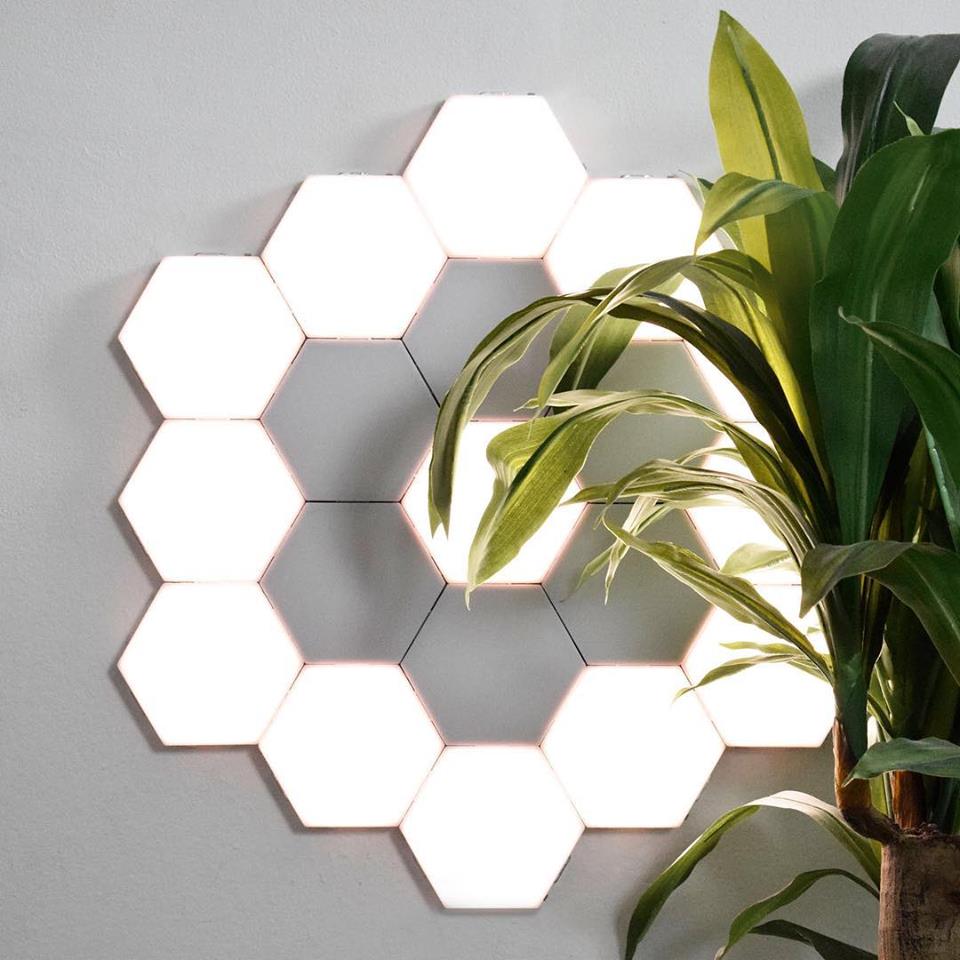 Remember the only limit is your imagination; in particular, you can freely develop a large-scale display with as many lighting hexagons as possible with 65 lights per power adaptor. Each module has 80 lumens and includes different types of plugs to accommodate North American, European, Australian and the British market.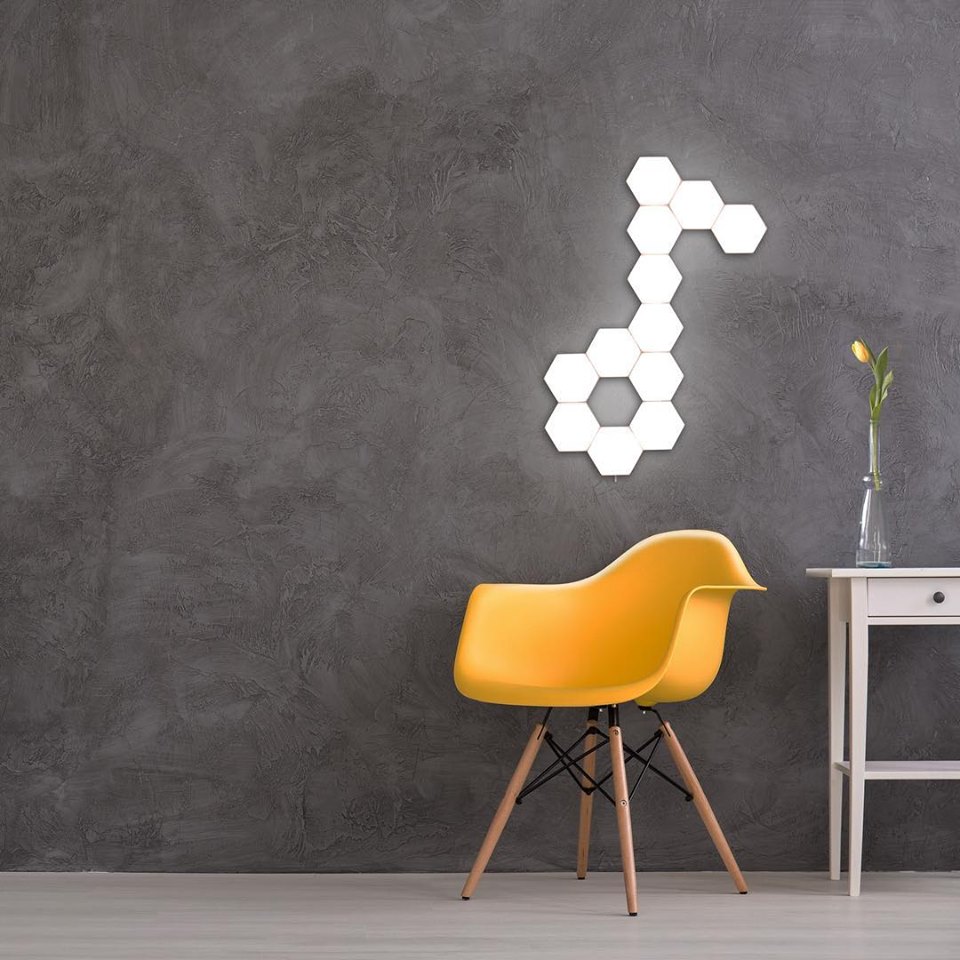 Now enjoy it in action!