Who we are
We are a team of young designers who created www.designrecords.com to make everyone's life easier! Well, ok, maybe not everyone but at least for those in the design industry.
Several years of browsing the web on design related material gave us the impression that although full of useful information it is also a big pain in the butt to filter out the content you are looking for. Whether it is an architectural school, an existing kitchen design project, the ideal structural engineer job opportunity, a specific hardware supplier or 3D software, it is always a time consuming process to find what you are looking for.
We believe that our experience in endless hours of research to find something that should take a few minutes is a common phenomenon among many web users and it can definitely be improved. Although this networking issue is present in all kinds of domains, our focus to make researching, connecting and sharing work is exclusively for the design community. Design is what we love. Design is what we know.
So why should you join Design Records?
All-You-Need interactive features
Boost your portfolio presence by following other professionals, exchanging ideas and commenting on their work. Share your designs on major social media directly from our platform to increase profile authority.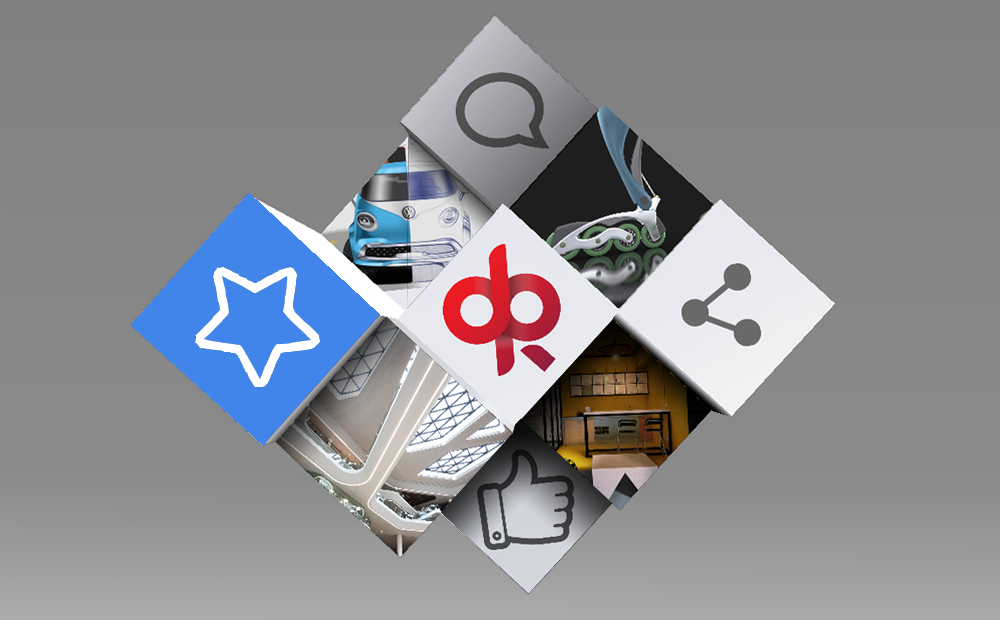 Expand your professional network
We make networking simple. Connect with others through our internal email system.
Create your profile fast and easy
User Friendly Project Uploader
Upload and manage your work in no time with a few simple steps. Increase project visibility by adding creative field categories, tags and the medium used to create it.
Multifunctional Content Viewer
Give reality to your project content by using our viewer. The perfect way to present your work while being able to share it on social media
Equality for all Projects
Unlike other online design platforms, our Homepage always showcases the latest projects. No matter how popular or new a profile is, everyone gets a chance to be discovered.