The BWAmak Philosophy
"I like to give an unusual function to an object in a playful way. It is what animates me". These are the words of Jessy Denis, designer and president at BWAmak™.
In a small Quebec shop, the BWAmak hammocks are entirely handmade by skilled craftsmen as per client requirements. "Our philosophy is to work in partnership with local businesses throughout Quebec. To create a product that is aesthetic, comfortable, original and above all sustainable." BWAmak™ is registered at the Canadian Intellectual Property Office.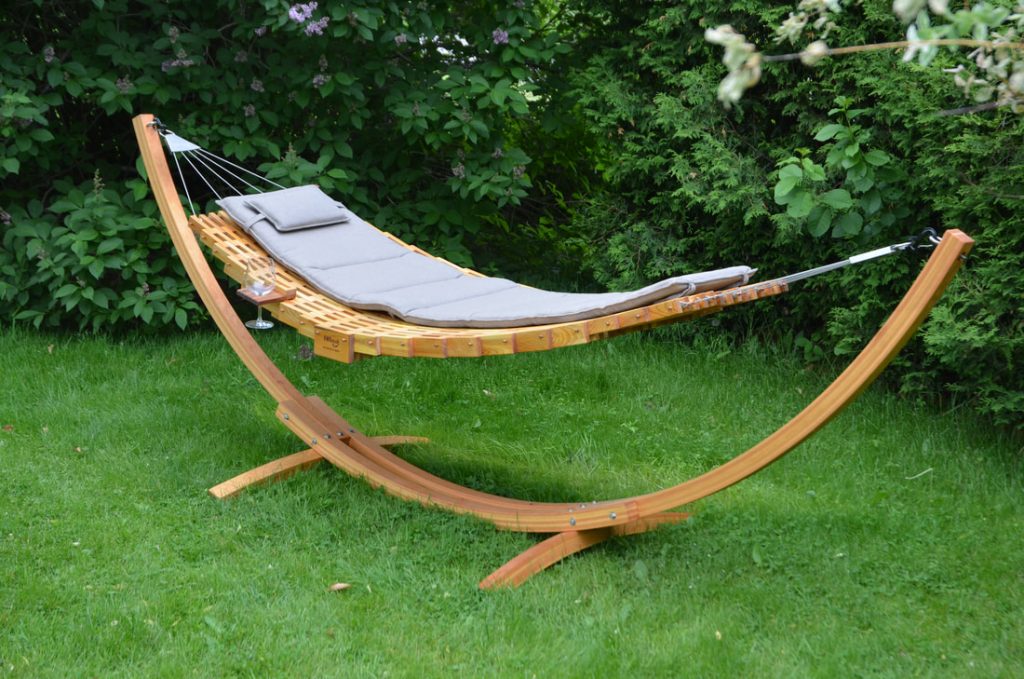 Design inspired by experience
Being the owner of several rope hammocks over the years Jessy has realized that too often comfort was insufficient. Mould would settle into the rope or they would stain. Materials were susceptible to damages by rodents who are looking for anything they can scavenge for their nest! The same problem is quite apparent in fabric hammocks. Moreover, existing hammocks are not well equipped to support typical everyday accessories. An MP3 player, a reading light or something as simple as your favourite drink are somewhat difficult to accommodate.
Such observations motivated Jessy's to create BWAmak, a wooden hammock made of 365 different size pieces of cedar. The product now includes a digital tablet support. This allows the user to watch their favourite show hands free while having a means to support drinkware.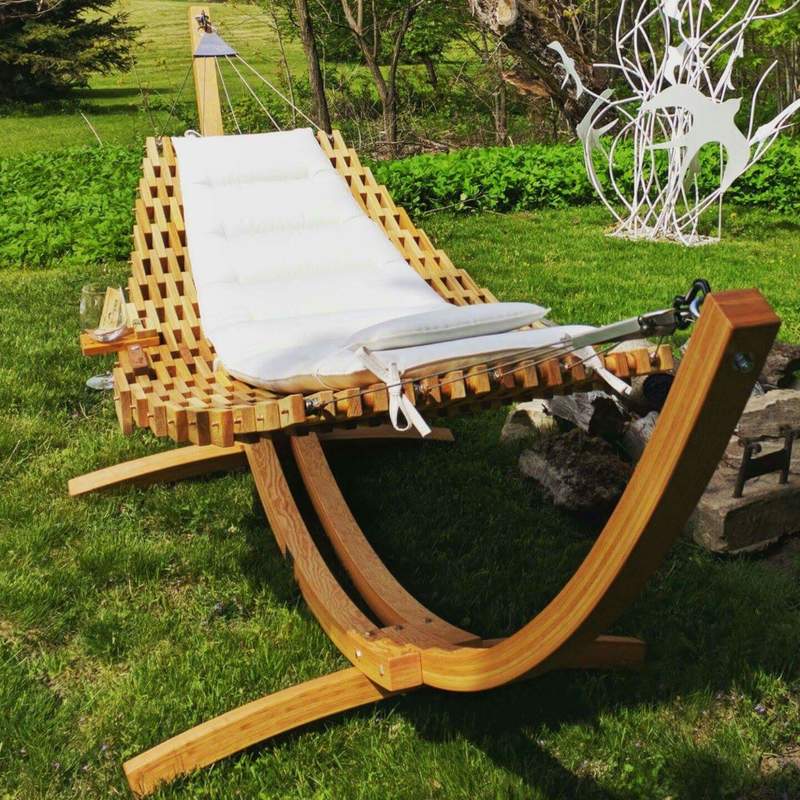 A high end modernized hammock
Each BWAmak is handmade. Particular attention is paid to each product component to ensure functionality, quality and aesthetic. Designed for outside use all year long, the choice of wood used has quickly turned to the cedar. Cedar is famous for its aesthetic qualities, its gentle fragrance of camphor, lightness and especially durability. The oils contained within the wood repel insects and supply a perfect resistance to humidity and severe weather. The remaining components are made from metal, chrome plated steel or copper. These two metals are highly resistant to rust. The BWAmak logo is then laser engraved on each crafted hammock. All raw materials are purchased from local Quebec suppliers making the product 100% Quebec made with high end quality.