Theme : Modern Contemporer
Concept : Entertaiment News Show
This Studio Broadcast show interior represent a modern contemporer looks. Showing off the free movement of contemporer design style with lines and triangle and using modern colours such as black, grey, white, and red which is the colour that gives accentuation in this broadcast studio. these compact concept will energeize the audience who watch this show. The design eventually grab everyone attention in a flash.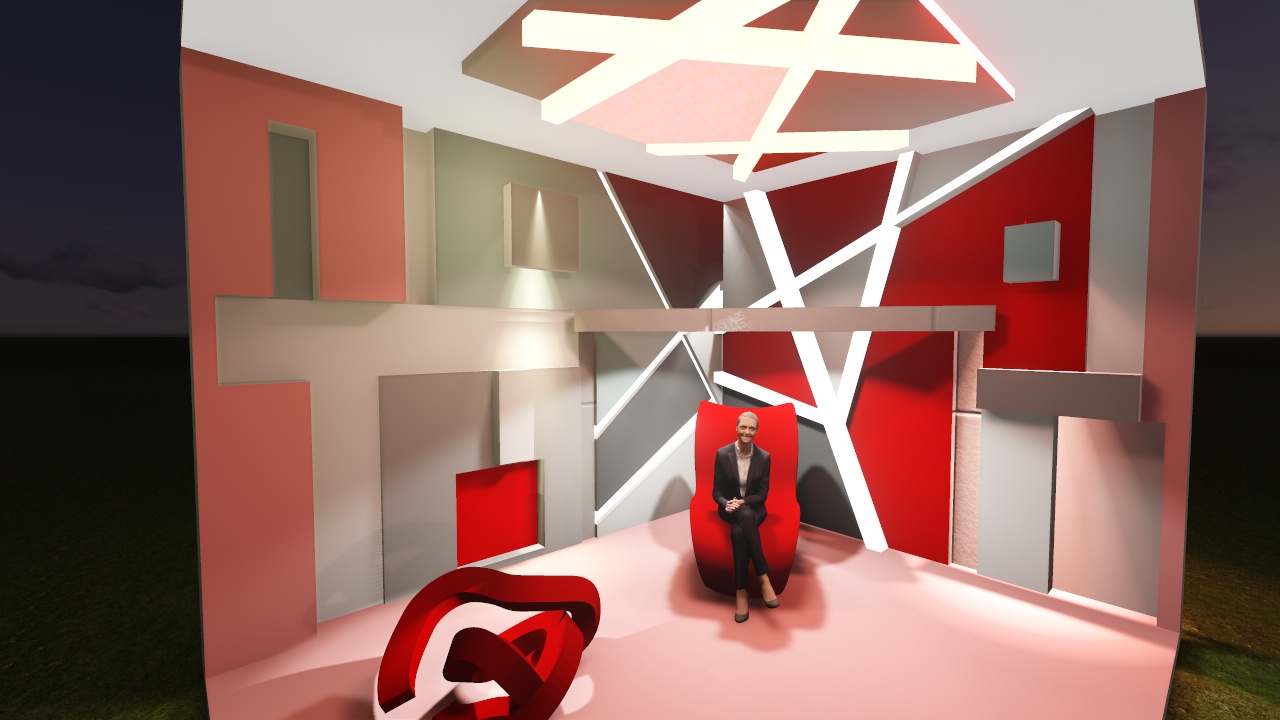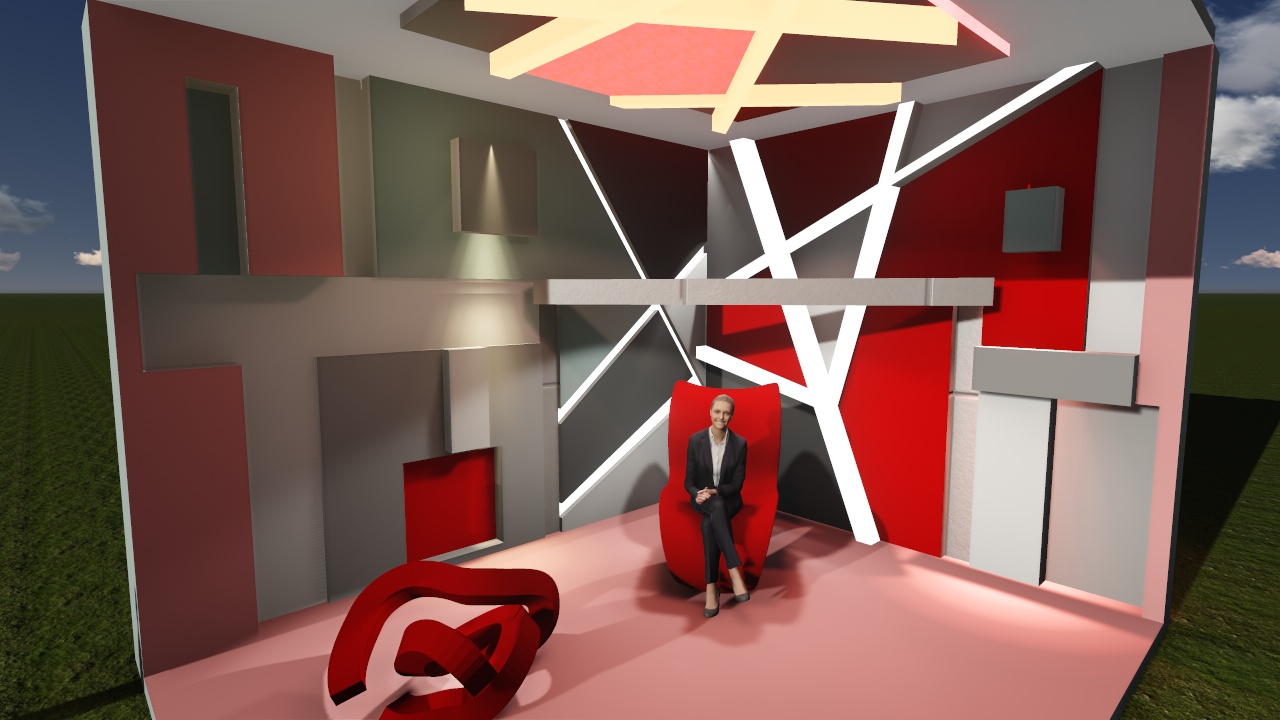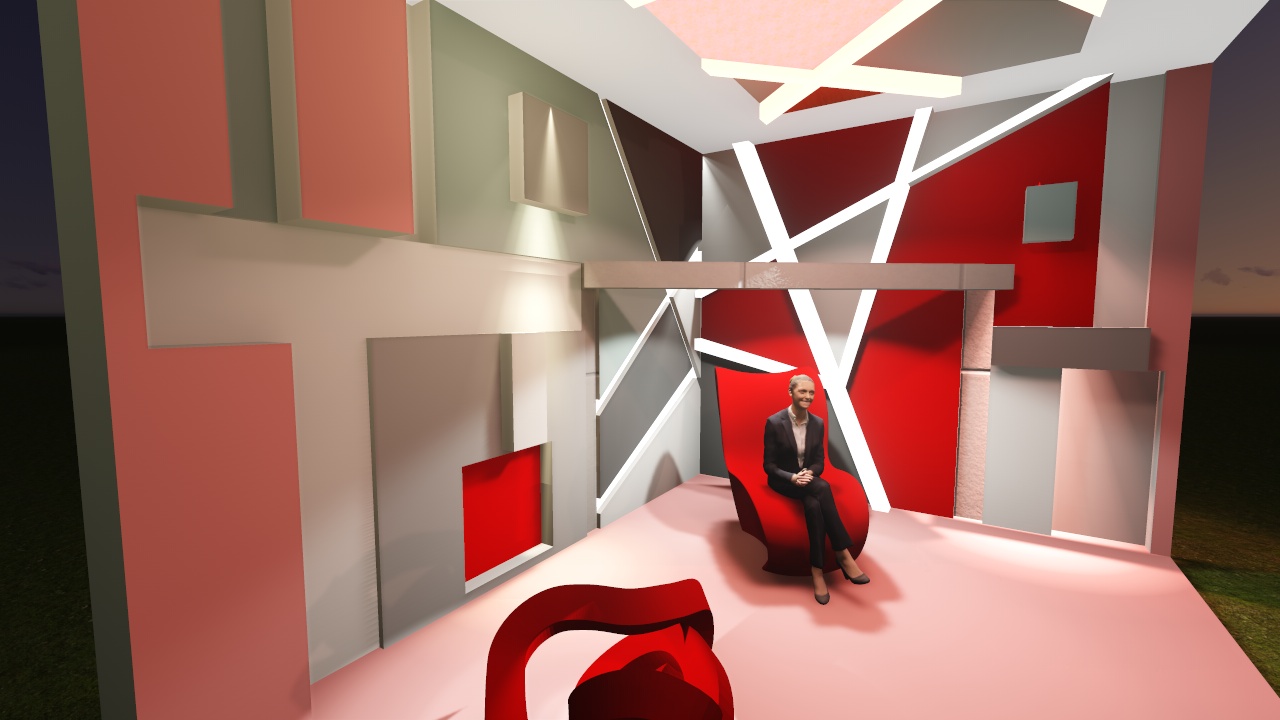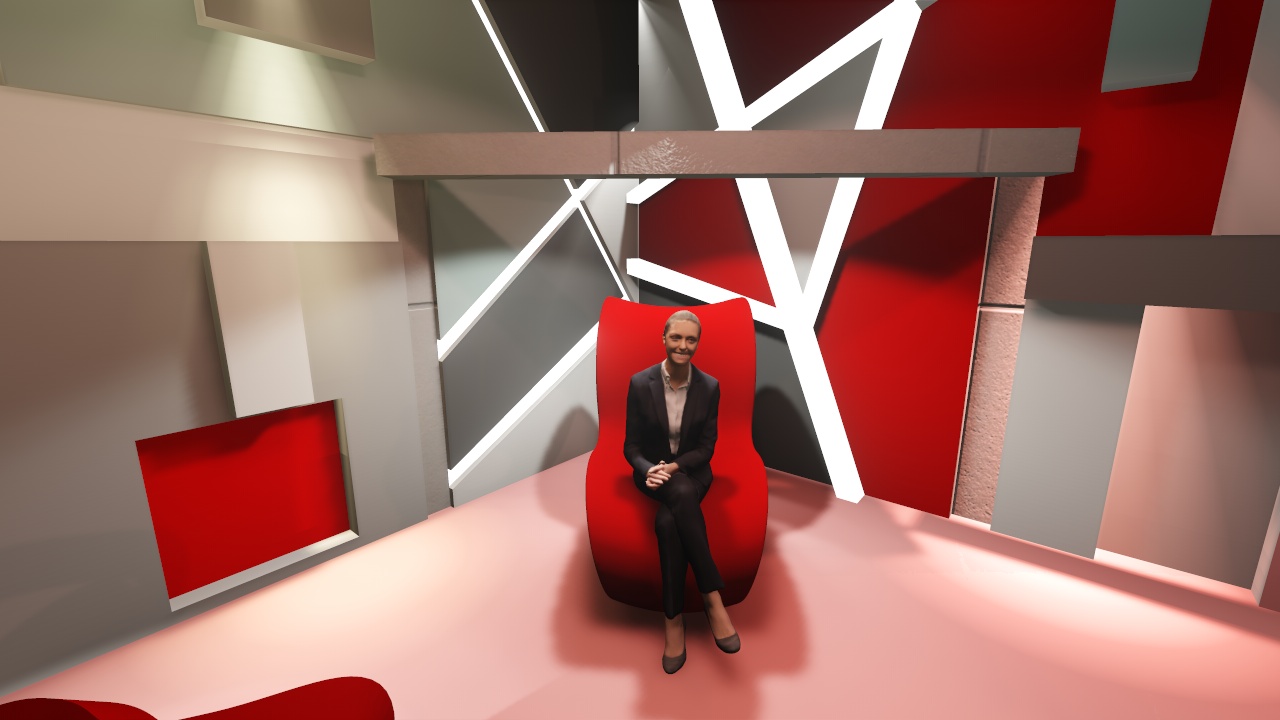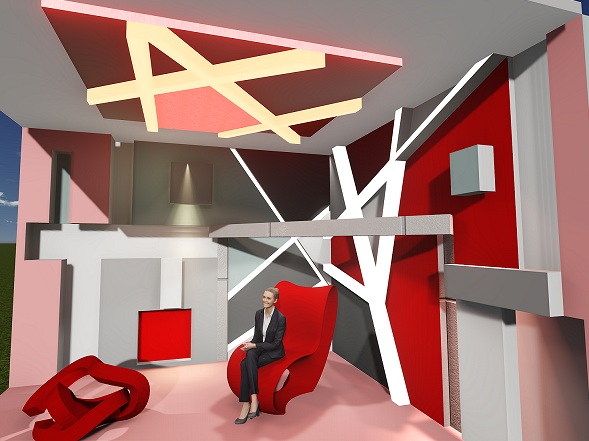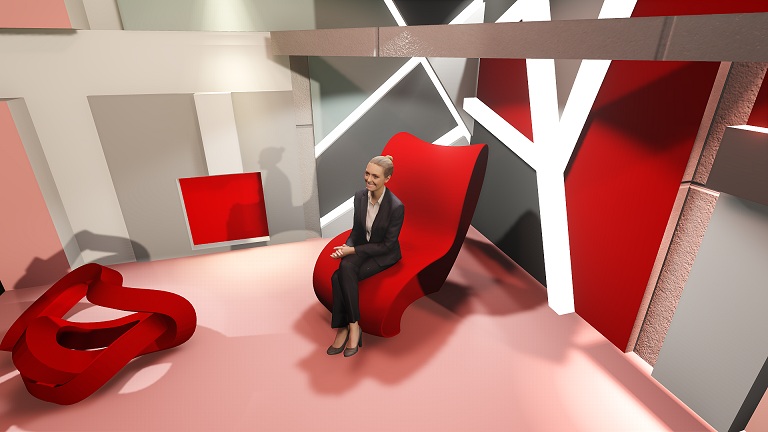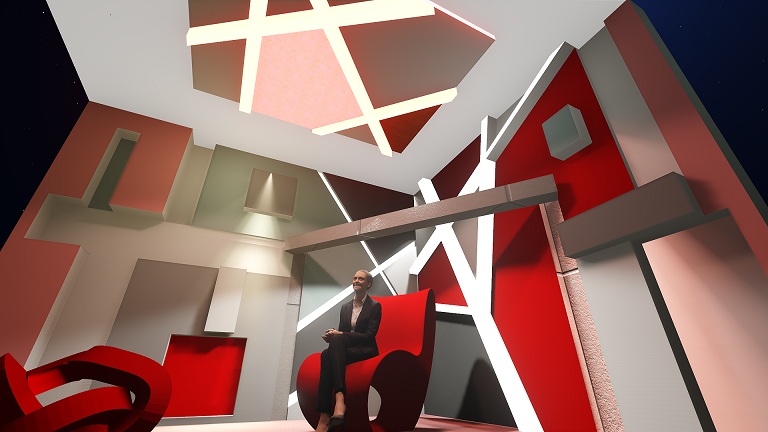 Outlook of design from below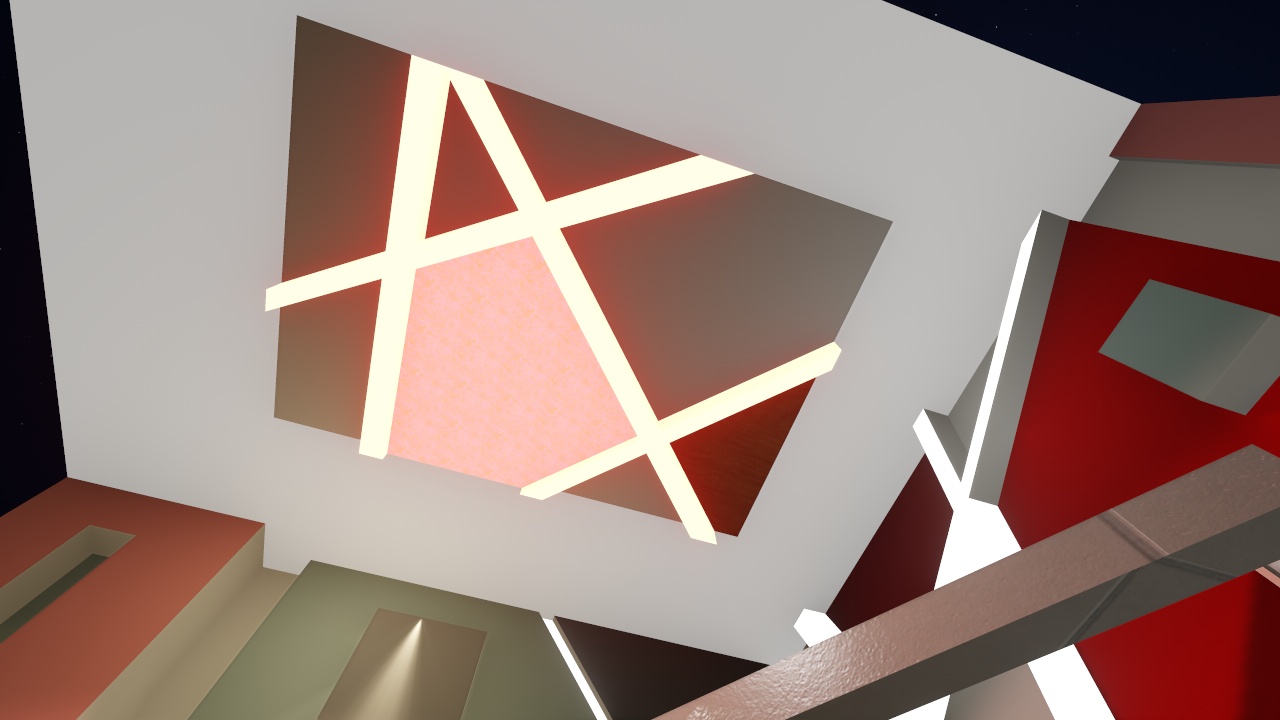 Ceiling Design Detail with lamp